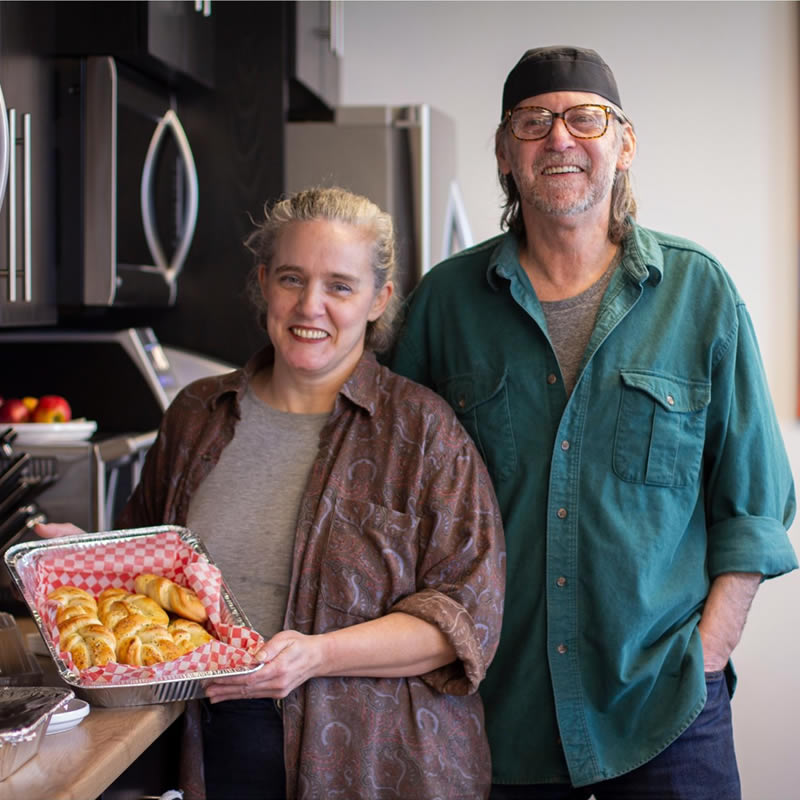 We moved to the Annapolis valley from B.C. in 2016 with a passion for local food and sustainable farming. We started making pasta & pierogi as a side hustle and quickly expanded beyond the size of our home kitchen. We wanted to continue to make good food for local people, so the hunt for a space began. (Along with the mountain of hoops & red tape every entrepreneur has to scale!)
Rich flavours at reasonable prices because we believe healthy, local food should be accessible to everyone. #goodfoodforlocalpeople
We found our new kitchen in Middleton and the Rockin' Rogi Diner was born! We believe that healthy, local food should be accessible for everyone. We specialize in bold, adventurous flavours, using locally sourced and created ingredients and bring them to your plate in unique ways.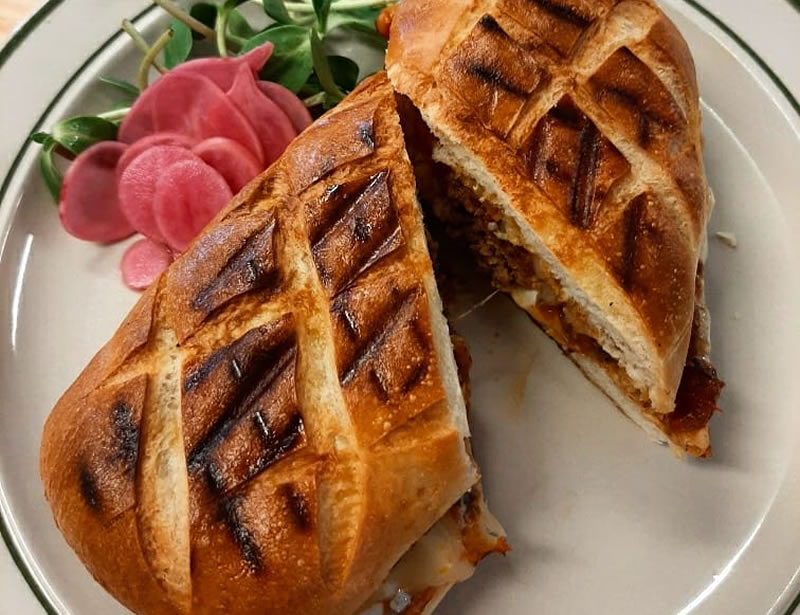 Pictured is our BBQ pulled pork panini, with cheese and crispy onions, all on one of our house baked buns, with pickled radishes & Sissiboo Organics microgreens. Our BBQ sauce is made with Annapolis valley apples and tomatoes.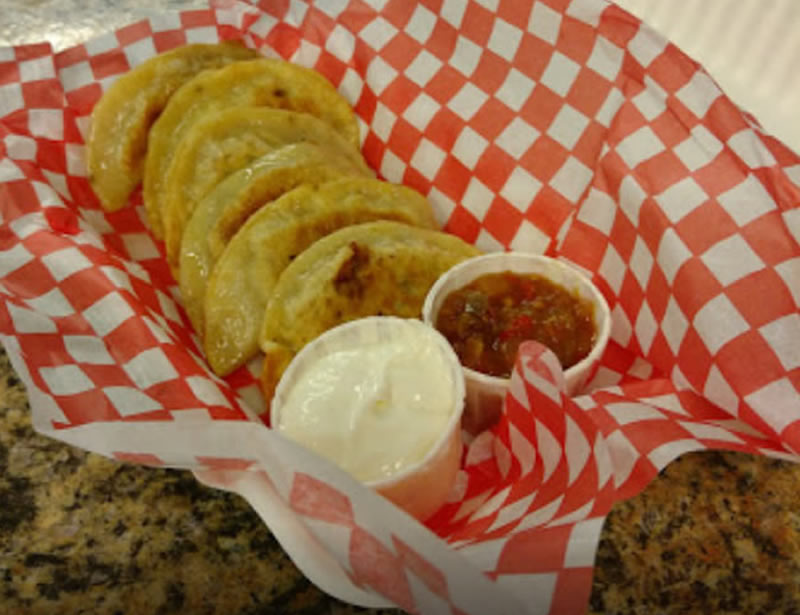 Our very first pierogi flavour- the Traditional, filled with potatoes, caramelized onions, cheddar and fresh Holmestead ricotta, pictured with sour cream and our delicious house salsa as topping choices.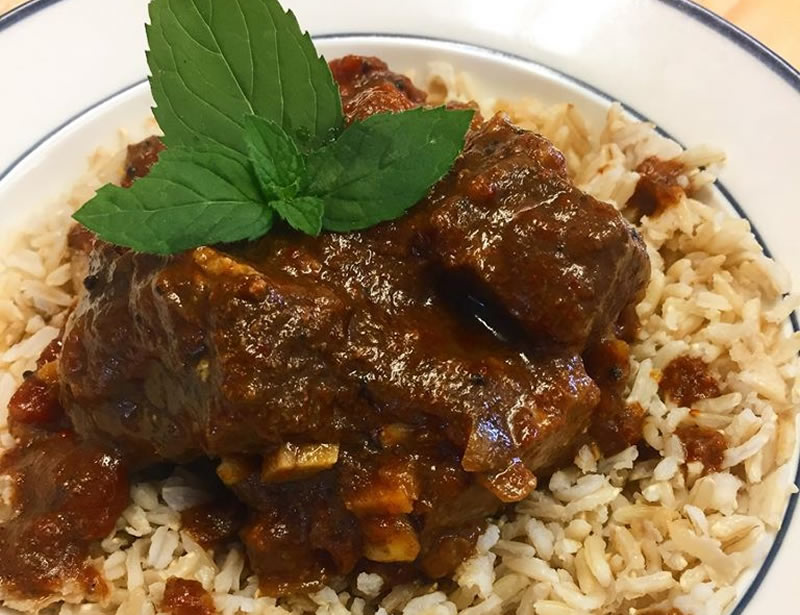 We love foods with LOTS of flavour and Indian food is one of our favourites. Our slow cooked Goan Pork Vindaloo is rich & spicy made with local pork, onions, tomatoes and a blend of aromatic spices & herbs, served over brown basmati rice. Catch this one as a daily special or in the freezer to Take&Make!